"It was such a joy the first time we got to meet Titus and the Daily family. It is hard to know where to begin when thinking about this amazing family and their story. For starters, the Daily family is one of a kind with 5 boys who get along incredibly well! I think we all could say that we were blown away the day of the Fotolanthropy session by how much love exuded from this family and how big their hearts are for each other and their community. They invited us into their home and filled our coffee cups and fed us yummy toaster strudel. We instantly felt part of the family and I have a feeling anyone who walks through their front door would feel the same. Paul and Becky married years ago and confessed to us that they never dreamed they would have five boys, two who are adopted from South Korea and one child with special needs. However, they now feel that they could not be more blessed with what the Lord has given them and how their youngest, Titus, has brought together their family in undeniable ways and taught them how to love better, serve others, and seek the unexpected joy in every circumstance.
Titus has been a fighter since day one. He truly is a little hero as he has undergone more surgeries than we can count, is mostly deaf and blind, has numerous other disabilities, and yet still has a smile on his face and laughs with his brothers each day. When Titus was born, the Daily's began to realize that there might be some complications with their newborn baby boy. As the days progressed and Titus began to go through tests and scans, the doctor's reports began to grow. Titus was born with micronagthia (recessed chin) that blocked his breathing, cleft palate, profound deafness, blindness, Dandy-Walker variant, ASD/VSD, hemi-vertebrae in the spine, horseshoe shaped kidney, and the list continues. He had 8 surgeries in 14 months and spent 115 days in the NICU or PICU. In the months to follow were more surgeries such as receiving a feeding tube and, when Titus turned one, a cochlear implant which allows him to hear. It is hard to imagine the kind of emotions Paul and Becky must have felt during this time. Everyday they knew could be their last day with Titus and each couple of weeks or months they had to see their baby Titus undergo intensive and invasive surgeries. These were extremely tough times and yet through it all, the Daily family stuck together and grew closer. I love what Paul says when he describes their perspective during this time. He says, "when the going gets tough, you dig in, you prepare, you fight, but you stay together and get it done."
It has now been four years since Titus was born and he brings so much joy to the Daily's family. His smile will light up a room and melt your heart. No one can really say how long or short Titus's life will be, but we know that it was truly a blessing to have met them and to know Titus. I am moved by the love that I see in this family and their solid, grounded faith in the Lord and His purposes. They know there are difficult times even still to come, yet they choose to see each day as another blessing with their little fighter Titus. Titus is a hero to us as well as may others. What he has to go through everyday makes my trials seem finite and minimal. What a great perspective check this Fotolanthropy session was for us and our team will forever be encouraged by the lessons learned from the Daily family. Becky puts it best, " We choose to live, and life is good."" – Written by Fotocrew Chief Katie Norris
Fotocrew:
Cinematography by: Jonathon Link
Photography by: Katie Norris
Fotostrap has named their new camera strap in honor of Titus! Check it out here: http://bit.ly/19dpixI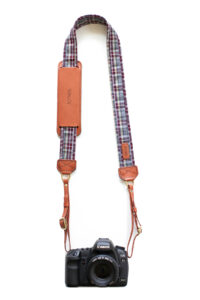 Please click play on video below to view the film.