Travis: A Soldier's Story is an award-winning documentary featuring the inspiring true story of United States Army Staff Sergeant Travis Mills of the 82nd Airborne. Travis lost portions of both arms and legs as the result of an IED (improvised explosive device) on April 10, 2012 while on patrol during his third tour of duty in Afghanistan. Travis is one of just five quadruple-amputees from the wars in Iraq and Afghanistan to survive their injuries. Featuring powerful interviews and emotional reenactments from Travis and Kelsey Mills, and fellow soldiers who witnessed the events of April 10th, Travis: A Soldier's Story is an intimate look into the life of a wounded soldier as he faces the unimaginable physical and emotional challenges of this life-altering injury. Travis's story sheds light on the daily inward and outward struggles of our wounded veterans and the difficult rehabilitation processes they face; and Travis's openness and incredible perseverance will challenge us to look at the way we deal with our own personal trials in life.
Filming Travis: A Soldier's Story was truly an unforgettable experience. With the help of many volunteers, organizations, and donations, we were able to film additional reenactment footage with Travis and Kelsey, as well as five of the soldiers who were with Travis at the time of the accident.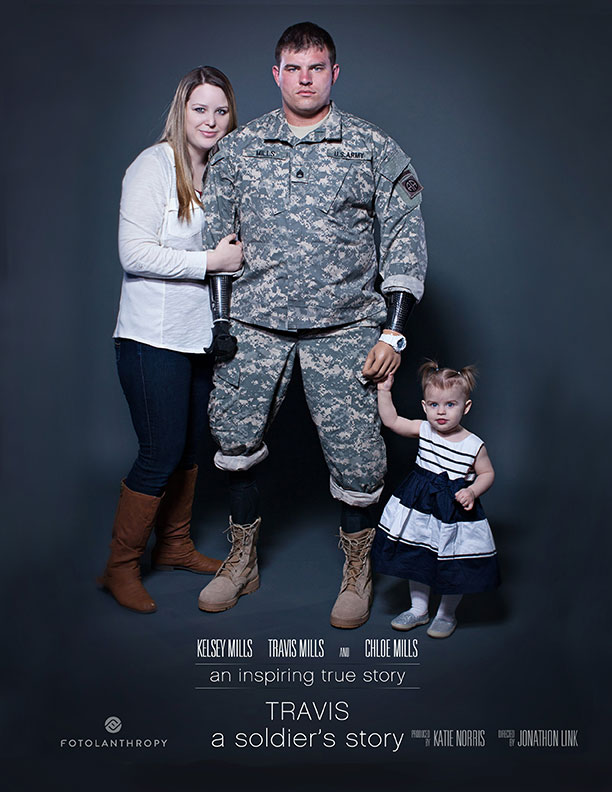 Click to Watch Official Trailer
Following a sold-out premiere in Dallas in August 2013, Fotolanthropy soon received requests from across the country for the film to screen elsewhere. In addition to a week-long screening at the Vassar Theater in Travis's hometown of Vasaar, Michigan, the film also screened in over 40 cities including our nation's Capitol in Washington D.C., in Time's Square and in San Diego with the Gary Sinise Foundation. The film returned to Dallas for a special Veteran's Day 2014 screening at the historic Majestic Theater downtown. The film also won Best Documentary Short at the 2014 GI Film Festival.
Learn more about this film by visiting travisthemovie.com.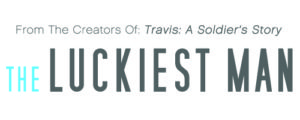 A peculiar tingle in an arm or leg. A sensation so slight and seemingly innocent, it almost goes unnoticed. But for 5,000 people each year in the United States, it is the tipping of an hourglass and the beginning of a journey down a haunting and unforgiving road marked by just three letters: ALS. For successful entrepreneur and family man John Paine, his 15-year battle with ALS has taken away the use of his arms and legs, and made even a simple conversation difficult. But even in the midst of the painful physical deterioration of ALS, John discovered a transformation far more important. This is the story of John Paine's indomitable spirit of survival as a testament that ALS can never take away your walk with God.
Fotolanthropy met John Paine in 2012 and was quickly blown away by his incredible perspective on how ALS has affected his life – for the better. It has been such a privilege for our team to get to know the Paine family and we can't wait to share their story with you. We've also had the opportunity to learn more about this devastating disease that affects those both young and old, and get a glimpse into the amazing community across the globe racing for a cure.
Click to Watch Official Trailer
We also invite you to join us on October 22nd for the Dallas, Texas red carpet premiere of The Luckiest Man at the Angelika Film Center! Tickets for this inspiring event will go on sale September 10th. Details coming soon!
A Fotolanthropy Film in collaboration with Four Story Creative
For more information and for press inquiries, please contact us at info@fotolanthropy.com