In this new blog series, we check in with several of our past Fotolanthropy recipients and their Fotocrew members.
In the Fotolanthropy Film "A Gray Faith", photographer Taylor Lord and cinematographer Claire Huntsberger captured some of the final precious moments for the Heard family, as young father and author Andrew Heard succumbed to his battle with cancer. Inspired by her husband's courageous fight and constant faith, Bailey Heard is now a life coach helping others dealing with loss and grief. Fotolanthropy caught up with Bailey and Fotocrew member Taylor Lord to find out what's new and how they continue to reflect back on their Fotolanthropy experience.
Bailey, Andrew passed away just four days after your Fotolanthropy session with Taylor. How has sharing your story helped you through this experience?
Fotolanthropy gave me a platform to share my story with the world and to use our experience to help and inspire other's going through really difficult times. It has also helped me in my own healing journey. I'm just so grateful that our family was nominated and chosen. Beyond sharing our Fotolanthropy film with others, just having the film and pictures for our family is one of the biggest blessings. To be able to watch our family together for some of Andrew's final days and to remember what life was like then and what it's like now has created such an anchor for me of gratitude and of how to not take life for granted and to cherish the important things in life.
Story and photography by Fotocrew Member: Taylor Lord | Film by Fotocrew Member: Claire Huntsberger | Song: "Oceans" by Hillsong
Taylor, you've known Bailey since college. How has Andrew & Bailey's story impacted you in your own life?
To see Bailey create such GOOD for her and Ellie's lives out of what most people would consider terrible, devastating circumstances – I have a daughter myself now, and I truly can't imagine how strong of a person that God must have made her to go through that and be strong for her family. I love that she is faithfully continuing Andrew's legacy, and I know how unbelievably proud and grateful he would be of her today for all that she's done.
Do either of you have a favorite image from your Fotolanthropy session?
Taylor: I don't think I can pick a favorite!! So much has happened since that day, and there are so many meaningful images- the one where Bailey and Ellie are walking away, the ones where Andrew is showing us the Ellie Project…especially now, to see that come full circle, is so powerful.
Bailey: I love the picture of me, Andrew and Ellie kissing. We called those three way kisses and I feel that picture captured the essence of our family and our deep love for each other.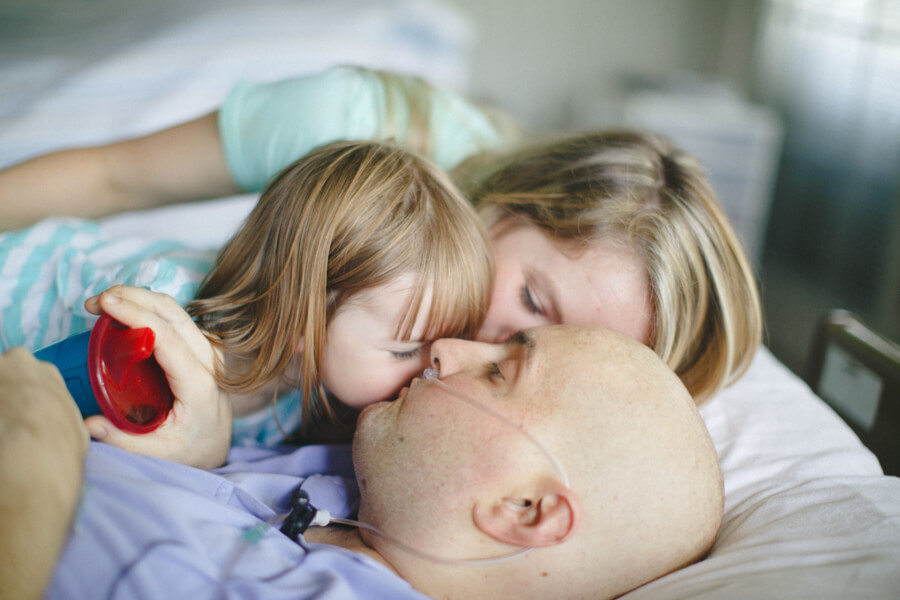 Taylor, why would you encourage other professional photographers and artists to give back?
It is just as life-changing for YOU than it will be for those you give back to! My favorite memory or part of the session was just getting to see them all interact together as a family. Knowing Andrew was at home in hospice, I knew how important every single moment was for them as a family. For the Heards to let us in to such a vulnerable time was so precious, and I truly felt blessed not only to document our time there but also to just experience it firsthand.
It's been two years since your Fotolanthropy session. We'd love to hear what's new!
Bailey: I travel the country as an inspirational speaker and share the documentary as well as our story and the books my husband wrote before he passed away. The film helps connect me with the audience and helps to create a safe place to share and to encourage those who are experience or have experienced grief from loss. Through sharing my story I hope to inspire hope for a beautiful next chapter after loss.  I also recently got a book my husband wrote and illustrated for our daughter published. It's called "The Ellie Project." It is an alphabet book filled with pictures of animals (Ellie is an animal lover) my husband drew for our daughter with character and life lessons that he wanted to pass along to her throughout her life. This has been a passion project for me!
Connect with Bailey: BaileyHeard.com  | Facebook  |  Instagram
Be sure to check out Bailey's beautiful new website – BaileyHeard.com – to find out about her upcoming speaking engagements and how you can purchase The Ellie Project and Andrew's other books.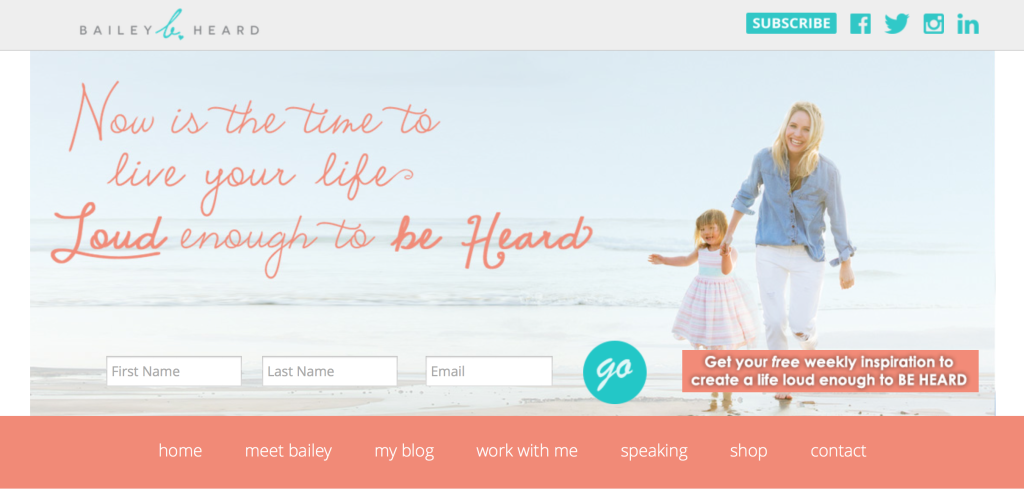 Taylor: After having our first baby, daughter Zara, on March 10, I am slowly booking weddings again after taking what is pretty much a six month (overdue) sabbatical of sorts. It's been extremely refreshing, but I am excited to get back to work!
Taylor was named one of Martha Stewart Magazine's "Top Wedding Photographers" in 2014, and her work has been featured on many popular print and online wedding publications!
Connect with Taylor: TaylorLord.com  |  Facebook  |  Instagram
Have an inspiring individual or family you'd like to nominate for Fotolanthropy? Click here!
Are you a professional photographer or cinematographer interest in joining our crew? Click here!
You can stay up to date on our newest Fotolanthropy stories, including exclusive behind-the-scenes news and photos, by connecting with Fotolanthropy on Facebook, Twitter and Instagram! You can also sign up for our newsletter here.