Fotolanthropy Film: Dance In The Rain from Fotolanthropy on Vimeo.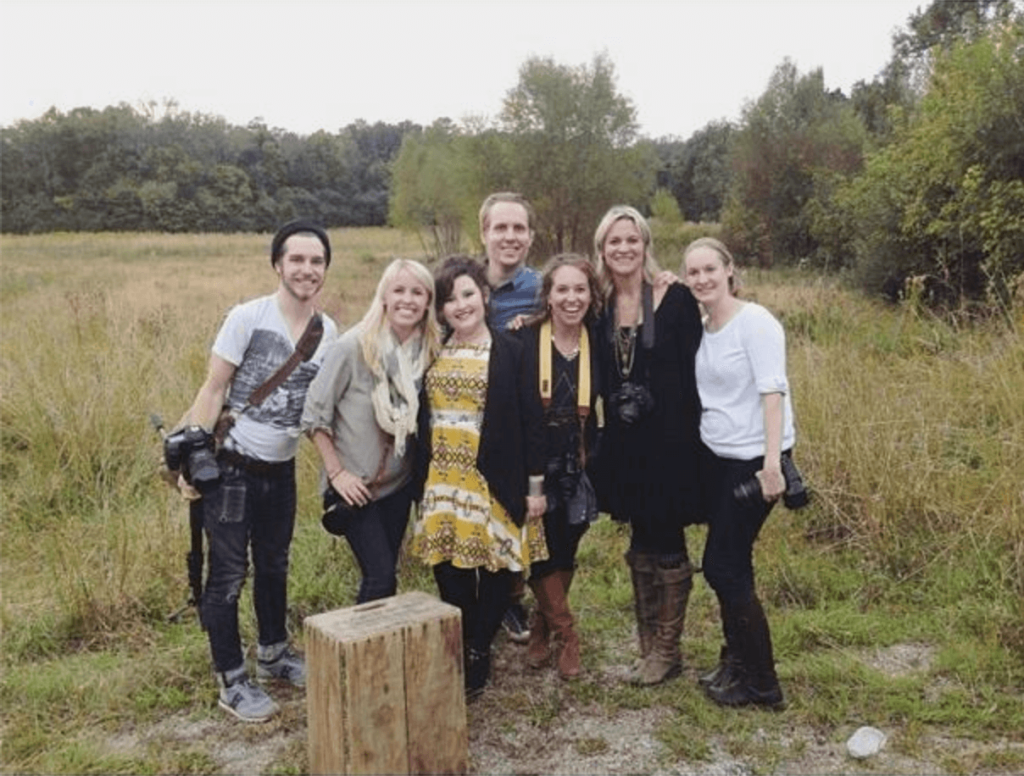 We are so excited to share an update on Bayleigh Phillips, the story of a young teenager with an inoperable brain tumor. When the Fotolanthropy team traveled to Birmingham, Alabama to document Bayleigh's story with photographer Leslie Kerrigan & filmmaker Chris Bartelski, she was a young teenager who had gone through several surgeries and rounds of chemo.  The Fotocrew (pictured above) loved Bayleigh's bubbly spirit and zest for life.  Now, we have wonderful news to share about Bayleigh's next steps!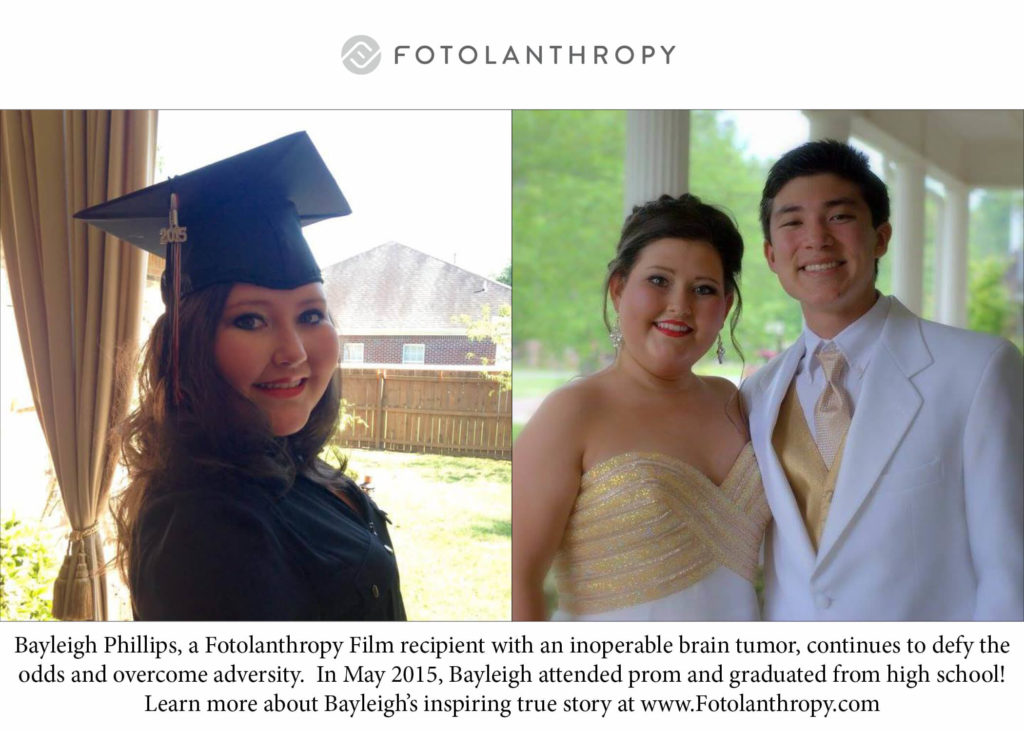 Bayleigh has attended prom and will graduate high school this May–two milestones she wasn't sure she would ever get to experience.  She told her local paper, The Gadsden Times, "To be graduating is a true honor and blessing," she said. "There were days when I was at the hospital taking chemo and thinking about how far behind I was in school and that there was no way I would ever be able to catch up. But here I am today. I am doing what I once thought was impossible, and I couldn't be happier."
May is also Brain Tumor Awareness Month, which makes it even more special for Bayleigh.  "It is a symbol of what I have battled and won and that I have come so far, both educationally and physically," she told the Gadsden Times.
Bayleigh is graduating high school with honors, and has received several scholarships to continue her education at Jacksonville State University in the Fall.  We are so proud of Bayleigh and her perseverance to continue living life to the fullest!
Film by: the*reason, Christopher Bartelski & David Nobles 
Photography by: Seniorologie, Leslie Kerrigan
Clothes provided by: Altar'd State
Makeup by: L'Unique Makeup Artistry
Hair By: Tonie Armstrong Gilmer
Thank you Alanna Rose for allowing our team to use your studio for interviews!