WHERE: Anywhere! Host a screening at your local theater, business, organization, men's retreats, community venue or your church! The Luckiest Man has screened previously at the official red carpet theater premiere, the Life Fest Film Festival in Los Angeles, several church-hosted screening and Q&A events, and other smaller theater screenings.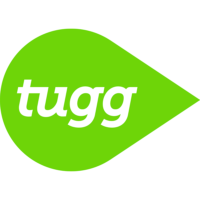 HOW: We've partnered with Tugg.com, which is a web-platform that helps individuals, groups and organizations to set up personalized movie screenings in theaters across the country. The process is simple – you pick the time, place and date, and Tugg will reserve the theater and give you a personalized event page for your screening. Here's the trick though – you need to pre-sell a certain amount of tickets in order for the event to be confirmed!
Once you get your event page, it's up to you to spread the word to your community and let folks know the event will only take place if enough tickets – the "threshold" – are reserved before a deadline. Once enough tickets are sold, your event will be confirmed and you can sit back and enjoy the show! If there aren't enough tickets sold, then no one will be charged for the reservation and the screening will be called off.
Get started by:
Go to to: tugg.com/titles/the-luckiest-man
Register with Tugg
Click "create an event"
Follow steps to setup a screening
Host an Educational or Community Screening with Tugg
If you're interested in setting up a screening at an educational institution, museum, place of worship or other organization that meets the necessary technical requirements, you can purchase a one-time license to screen the film. One-time licensing fees are priced according to the type of event sponsor and the size of the proposed screening.
Choose your media: DVD or Blu-Ray
Choose a Ticketing Option
Purchase your license
Questions? Contact us at films@fotolanthropy.com!
| Dallas Red Carpet Premiere | Northwest Bible Church Screening |
| --- | --- |
| | |