Official Trailer & Premiere Event
We are excited to share with you the trailer for Fotolanthropy's latest feature documentary, The Luckiest Man.
When successful businessman John Paine was diagnosed with ALS 15 years ago, he thought he had lost it all. However, in the midst of the painful physical deterioration of ALS, John discovered a transformation beyond anything he could have imagined.  A story of hope beyond circumstances, John Paine learned to lean into God and in doing so, discovered true living. Now motivated by a desire to inspire and encourage others, John's life is an example of how relinquishing control and intentionally living in the present are the keys to a successful life. As John continues to defy the odds of ALS, his courage and wisdom are uplifting countless others and providing hope in the midst of life's trials. Told through interviews with John, along with his family, friends and business colleagues, "The Luckiest Man" challenges anyone facing difficult circumstances in life to look beyond their "diagnosis" and begin truly living.
Fotolanthropy met John Paine in 2012 and was quickly blown away by his incredible perspective on how ALS has affected his life – for the better. It has been such a privilege for our team to get to know the Paine family and we can't wait to share their story with you. We've also had the opportunity to learn more about this devastating disease that affects those both young and old, and get a glimpse into the amazing community across the globe racing for a cure.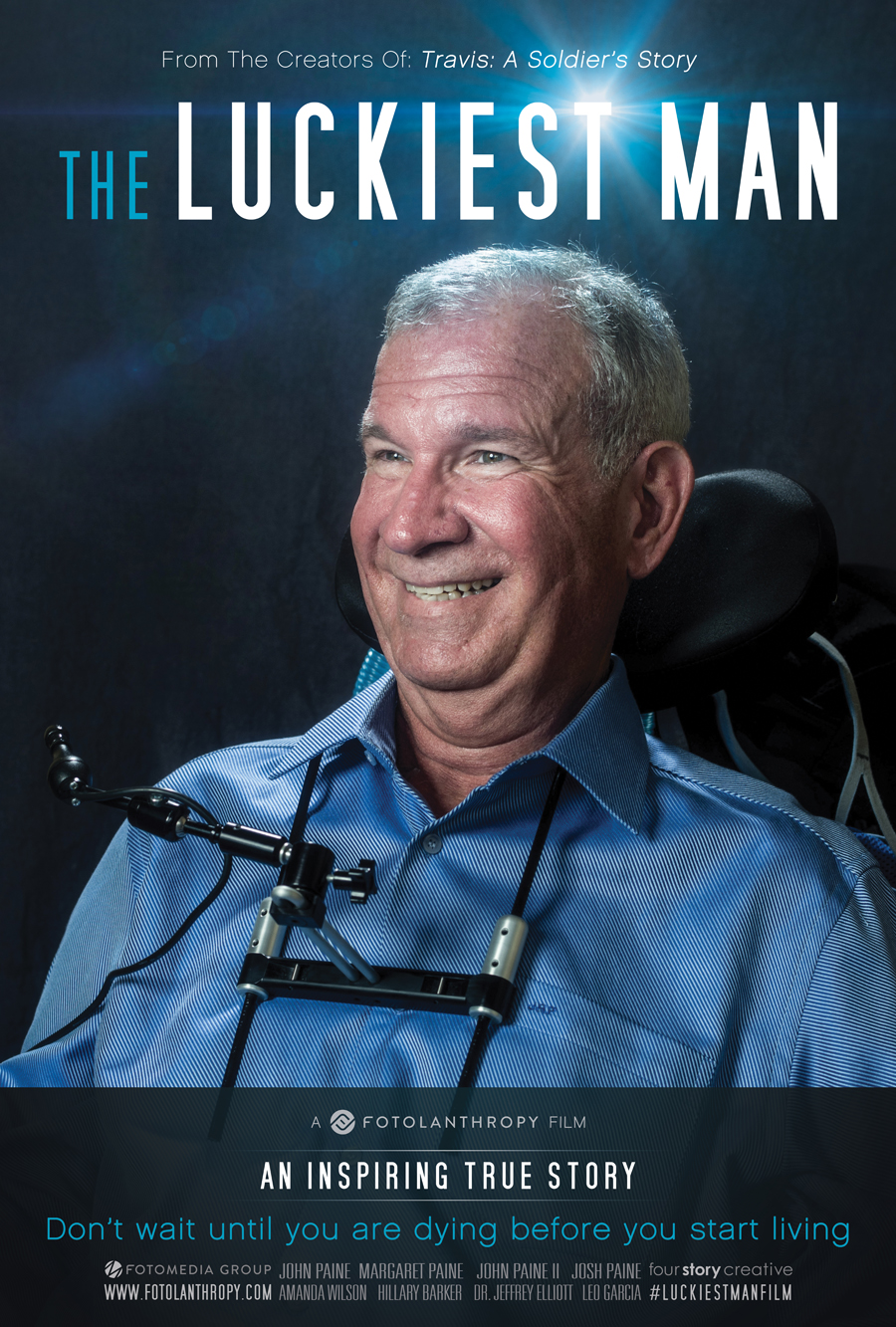 Portrait by Sean Berry
We also invite you to join us on October 22nd for the Dallas, Texas red carpet premiere of The Luckiest Man at the Angelika Film Center at 6:30 PM! Tickets for this inspiring event are now ON SALE!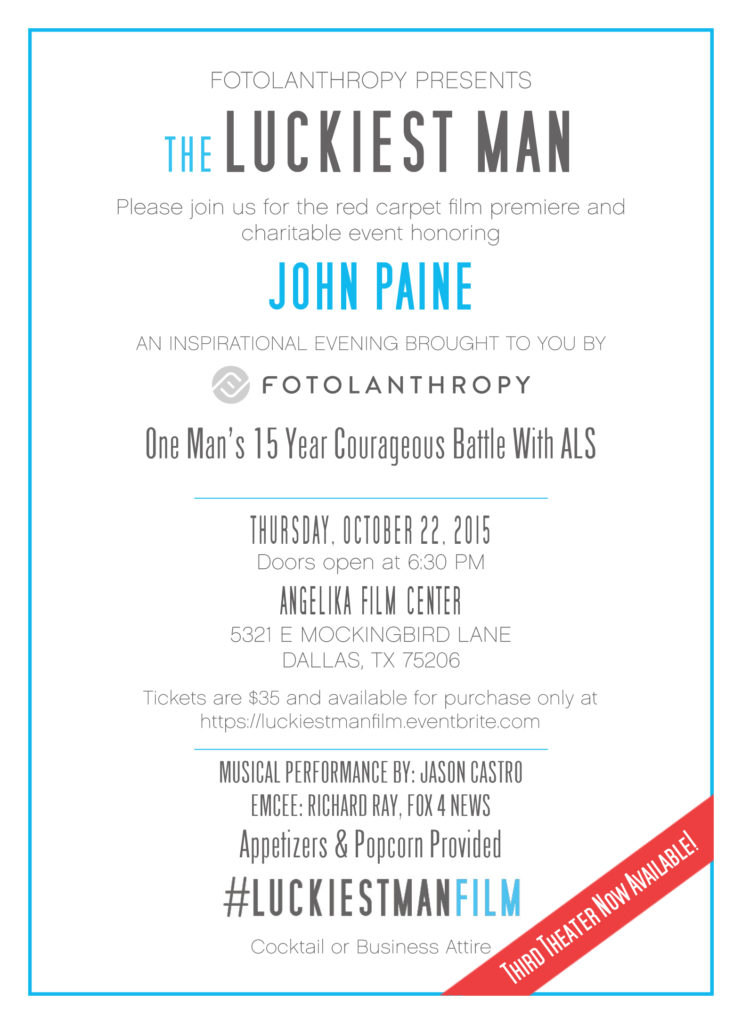 A Fotolanthropy Film in collaboration with Four Story Creative
For more information and for press inquiries, please contact us at info@fotolanthropy.com